Call for international environmental campaign 2017
Подробности

Создано: 06.11.2017 16:00
Просмотров: 1815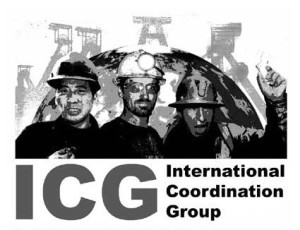 Our environment and thus the lifeblood of humans are in danger!
At the 2nd International Conference on Mining in India in 2017 it became clear again that the accelerated global warming, the deforestation of the forests, the poisoning of the sea and the earth by garbage and poisons. Pesticides or pollution from fossil fuels and uranium threatens a global environmental disaster that threatens the existence of all humanity!
Radical emergency measures are necessary!
Nevertheless, in addition to "declarations of intent", no binding results emerge at the annual UN World Climate Conference. The Paris agreement also remained non-binding. A global environmental and climatic catastrophe is being accepted by the eyes and wantonly. In July 2017, the G20 countries, which together account for 75% of CO2 emissions, have explicitly stated with the express reference to the Paris agreement, "combating climate warming with nuclear energy, fracking and supposedly" clean "fossil energy want.
The second International Mining Conference in India in 2017, on the other hand, protested: "In our opinion, the burning of fossil fuels is no longer sustainable for humans and nature. Another aspect is that the coal is much too bad to burn. Here valuable resources are wasted. Coal is finite. It is far too important for mankind as a carbon supplier. That is why we must ensure that coal is not wasted as an energy source, but only used as a raw material "(from the Forum on the Protection of the Environment and the Defense of Jobs).
Our environment, our future, our resistance!
More and more people realize that it can not go on like this. A worldwide outcry for the rescue of the environment is developing! At the World Climate Summit in Copenhagen, more than 200,000 people were protesting, the "Klimamarsch" 2014 mobilized millions of people worldwide.
In many countries around the world, miners and their families are at the forefront of fighting the poisoning of rivers and soils, against massive coal burning, against the ruthless expulsion of villagers for destructive opencast mining - selflessly, partly by their lives, against massive resistance from the police state apparatus.
We stand for a world characterized not by profit economy and environmental destruction, but by solidarity, environmental awareness and the unity of man and nature.
Take initiative for protests on the international day of struggle to save the environment from the profit economy!
Miners around the world: Join the environment, women and youth movement!